LPN Job Description: What Does An LPN Do?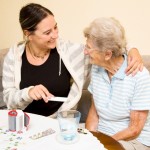 Before deciding on pursuing a career in nursing, taking a look at a typical LPN job description may help you choose the right program for you. Depending on the state where you live, the licensed practical nurse may have a variety of tasks and job responsibilities that are usually assigned to her or him, but there are some similarities.
LPN job description and responsibilities
One of the main LPN job responsibilities is to take patients vital information such as blood pressure and temperature. These are very important tasks that need to be done correctly and the training LPNs receive make them experts at collecting this information. In the hospital emergency room, the LPN is often trained to clean and dress wounds as well. In hospital settings, the licensed practical nurse can also help patients who may not be able to dress and clean themselves and the training the receive helps them become thoroughly familiar with standards of hygiene and care.
LPNs typically work in nursing homes and assisted care facilities as well where they also help people with their day-to-day needs such as dressing and hygiene. But they also do tasks more specifically needed for the old and sick. In these settings, LPNs carefully monitor patients who have diabetes, cardiovascular disease, hepatitis and the like. They ensure that patients take their medication on time and don't miss any doses due to not wanting to or forgetfulness.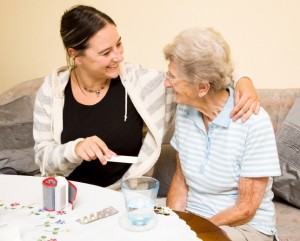 A fully certified LPN can have a variety of other responsibilities in addition to those listed above. For example, in some states an LPN working in a hospice setting in a patient's home may be permitted to start IVs and administer pain reducing medications through them that they wouldn't be permitted to do in other settings. But one of their main responsibilities in any setting is being caring and helpful to patients.
The licensed practical nurse is typically the main contact that patients have with the nursing staff at hospitals and therefore a main part of their job description is to be kind and caring. The best LPNs are those who feel real compassion and take an interest in those they care for. For example, LPNs usually are the first to notice and report when a patient is not responding well to medication or may need to be seen by their doctor.
As you can see, the LPN job description can be very diverse, but the main qualification is being kind and caring of others. The training an LPN receives covers all kinds of different nursing responsibilities and what you end up doing afterwards may vary significantly based on where you end up working.