Nursing Profession: Beyond the Call of Duty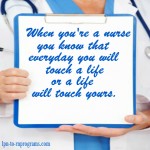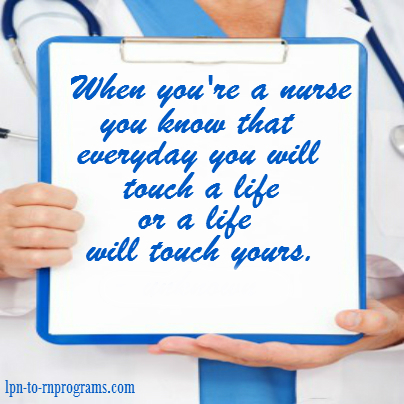 Nurses are individuals who have been dealing with people from different walks of life – from the richest to the poorest. During our duty in the hospital, we do not only see the physical suffering of our patients but also their emotional and spiritual pain. Physical suffering may be easy to address because it only takes doses of medications for its relief. However, emotional and spiritual pain would take time and so much effort for a patient to feel absolute relief.
As a nurse, you may also have the chance to work in a charity ward caring for people who do not have enough resources to suffice their basic needs. They may have sought for help from different social organizations for their medical expenses such as medications and laboratory fees. There may be times that we have taken care of dying people who were only given months to live. Through this, we've witnessed not only the suffering of these patients but also the pain felt by their families knowing that sooner or later they will lose their loved ones.
In this situation, out of compassion, we may opt to act beyond the call of duty. Sometimes, we extend help to these families by giving a little of what we earned and by extending our duty hours to spend time with them. One experience that can be connected to this is during my duty in the pediatric ward where I took care of an 11-year old child who is suffering from severe malnutrition and sepsis. There were times that she spent the whole day in bed. She oftentimes called me to share stories with her and to teach her lessons which she was supposed to learn if she was not in the hospital.
Moreover, I was also inspired by her talent and perseverance as she sells accessories made of beads while she was admitted in the ward. She used the money she earned for her medical expenses and other basic needs. Despite her condition, she managed to spend her time doing something that will enhance her talent and skills such as scrapbooking. Hence, I decided to help her sell these accessories outside the hospital.
This kind of experience does not only help the patient from her physical and emotional suffering. It may also teach us about compassion or being sensitive to the needs of others. We may not be given material rewards for what we did. Yet, the smile in our patients' face every time they greet us may still be one of the best rewards that we could receive as a nurse.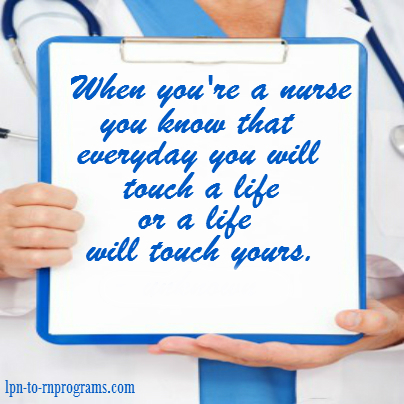 The cliché "When you're a nurse, you know that every day you will touch a life or a life will touch yours" deciphers what nursing profession offer. It is not only about how you will change the lives of other people. Instead, nurses should also open their mind that our patients' stories can also teach us life's greatest lessons. We just need to listen to them and let their stories touch our hearts.
Another experience that also taught me about compassion is when I took care of a dying patient who is suffering from GI stromal tumor. If you were in my situation, you may also find it difficult to deal with a patient with an end-of-life care plan and that every time you enter the patient's room, you would always see his relatives crying. Maybe they are not yet prepared to let go. They may need more time to reflect among themselves and learn to accept God's will. In spite of this painful experience, after the patient surrendered his life to God, it is very rewarding that once the relatives knew that you've given your best to take care of the patient, they will smile at you and say "Thank you." as they leave the hospital.
We may not be the perfect nurses. Sometimes we may also feel burned out due to the demands of the nursing profession. The buzz of the call lights, the complaint of patient's relatives and the yelling of the patient definitely stress us out. We cannot deny that as a nurse, we also expect a simple 'thank you' from patients and an act of appreciation because as patients do this, we feel a sense of confidence and encouragement to be the best nurse that we can be.
Let us live up nursing profession with this quote by Chogyam Trungpa and let it be one of our guiding principles in our career: "Compassion automatically invites you to relate with people because you no longer regard people as a drain on your energy".