At present, online upgrade and transition programs are becoming more popular because of the need for more nurses in the hospital setting now and anticipated shortages  in the near future. These programs require only 12 to 18 months of educational training in order to gain a diploma as a Licensed Practical Nurse (LPN).
Due to the quick training in school, many people are enlisting in this training because this career is a faster and easier way to start in the medical field. A licensed practical nurse works under the supervision of Registered Nurses (RNs). The idea in becoming an LPN in addition to the faster education and  training is that is can also be a  is a stepping stone towards becoming an RN.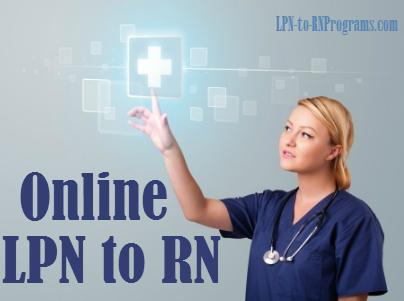 Then; "How does a person advance from being a LPN to becoming a RN?" Here is a guide to advancing your LPN diploma to RN status.
Fortunately, there are programs for upgraded training that don't require physical attendance in school and also don't require that you start from scratch in becoming a registered nurse.  Enrolling in an online transition program is a reasonable and realistic way to advance in the nursing world.
Learning online is a fast paced and flexible method for any student to finish or upgrade their schooling.  Online training allows study in the comfort of one's own home and permits the flexibility to choose a schedule that is best for them.  For an licensed practical nurse to bridge to a registered nurse program a person should ideally be an actively licensed and practicing LPN at any hospital or home setting recognized by the state the person is practicing in.  The person should have already graduated in a nursing course that is recognized by the State.  In enrolling for an RN course, a LPN should submit their transcript of records with their application to the online school or program they wish to enroll in. A one on one virtual interview may eventually be scheduled with a faculty or staff member. of the program.  The time frame of waiting for each individual varies, but the end result will be worth the wait and necessary to pursue an RN course.
Once enrollment is approved and the person is actively studying in the school or online LPN to RN program, the student could finish in a minimum of 12 months.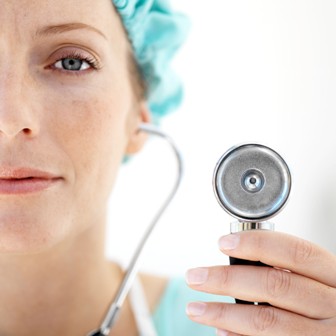 After, the student can take the national certification examination. Subjects that are required to be taken in the curriculum are generally anatomy and physiology, health assessment, role development, microbiology, clinical studies and a variety of laboratory classes – all of which are available in many transitional training programs.
An online LPN to RN course is an excellent way to advance in the medical field and increase one's salary and skills. Taking an LPN online course is less costly and requires less time to acquire a diploma in comparison to taking a full RN course. For that reason, while a person is working as a LPN in a hospital provides time and funds to prepare for an RN course. The advancement in the work place from licensed practical nurse to a registered nursing program could provide one with a better future in nursing.