Attending an LPN school is a great idea if you are interested in the medical field, have limited funds for putting yourself in school and want to work within a 2-3 year period.  Before starting off with the advantages of going to LPN school, what exactly is an LPN?
An LPN or LVN (both names can be interchanged but some states only recognize one of the abbreviations) stands for Licensed Practical Nurse or Licensed Vocational Nurse.  Read more about this here.   An LPN/LVN is usually under the supervision of a Registered Nurse (RN) and can perform simply procedures and tasks to stable patients. They can provide basic care to patients in the hospital like the following tasks: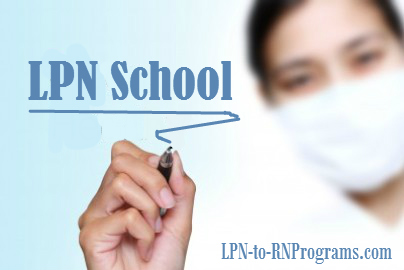 Recording vital signs (blood pressure reading, pulse rate, respiratory rate and temperature) for stable patients
Giving medications through the oral route, intramuscular route and subcutaneous route (for stable patients)
Collecting urine and stool samples for testing
Procedures that are done routinely for stable patients like suctioning, sterile dressing wounds and NGT (nasogastric tube) feedings
The basic curriculum of study to become an LPN/LVN are many of the following and other topics as well.
Anatomy and Physiology
Basic Nursing skills / procedures
Nutrition
Medical-surgical Nursing
Pediatric Nursing
Obstetric Nursing
Emergency Care
Going to licensed practical nursing school takes an average of 12 to 18 months to complete. Since the educational time frame is much shorter than that of an RN, being an LPN is ideal for people who want to work as soon as possible in a hospital setting. And after you have completed your LPN program you can still have the option of choosing to enroll in an accelerated LPN to RN program.
There are many advantages of sending yourself to LPN school. These are the following: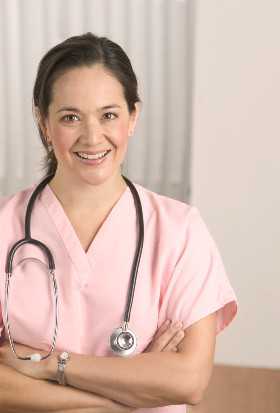 People who want to work immediately have a better chance of gaining fast employment if they study to be a LPN because of the shorter educational time frame in a LPN school
Basic nursing skills are provided,thus not limiting the future opportunity to advance to becoming an RN. By achieving the LPN/LVN designation the foundations have already been set for further advancement.
LPN programs are easy to apply for because there are online LPN schools that provide accreditation for an LPN diploma
LPNs are currently in demand because of the current shortage of medical professionals all over the world
LPN programs are affordable compared to other medical professions
Financial assistance may be available for students having trouble paying tuition and other costs
There are many LPN programs that allow the student to work while they study
Most LPN online schools offer flexible times for students with hectic schedules
Studying in a LPN school could do be a great place to start for those interested in the medical profession and wanting to start work soon. There are numerous advantages in being an LPN/LVN; fast track to employment, flexibility and opportunity to advance for a few. This is ideal for individuals that might want to advance in becoming an RN sometime in their future but are still on a tight budget at the moment. It doesn't take years of schooling in becoming a LPN/LVN. A smart choice to consider for anybody looking for a good career in the medical field!