What Is The Difference Between LPN And LVN?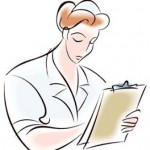 If you are considering becoming a nurse in the US, you may be wondering what is the difference between LPN and LVN? Both acronyms refer to the basic level of nurse that is used in most hospitals, doctor's offices and assisted living facilities. LVNs and LPNs are the first step of nurse behind RNs and are just two different terms for nurses who do basically the same jobs.
No matter the term, these basic nurses do things like check and record vitals, monitor patients, help patients with basic hygiene and care, as well as give some medications. These basic nurses generally work directly under an RN or doctor and are the first contact that most patients have with nursing staff.
The acronym LPN refers to licensed practical nurse and LVN refers to licensed vocational nurse. The major difference is that Texas and California call basic nurses LVNs, while the rest of the nation refers to them as LPNs. In California, the LVN difference is a matter of education and exam requirements. LVNs attend school for about 1 year and also take an exam to become a licensed vocational nurse. Once they are licensed, California LVNs must also complete 30 hours of continuing education every two years to be able to renew their licenses.
The requirements are so similar from state to state that asking what is the difference between LPN and LVN is really asking, what is required to become a basic nurse?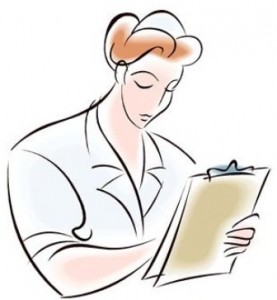 LPN nursing schools generally take a year to complete full-time or two years for those who attend part-time. To get into an LPN nursing program, most schools require that students have earned a high school diploma or a GED at minimum. All nursing schools require a clinical component where the nursing students work with patients in a real world setting such as a hospital.
For students who attend online LPN programs, the clinical requirements can sometimes be met with the student's current employment if he or she currently works as a nursing assistant. However, most schools require extensive in-person clinic hours, so even online programs will have some class work that can only be done in a healthcare setting. These requirements ensure that students can apply what they have learned in their online classes to real-world situations.
To become licensed, there are also state requirements that must be met. All states generally require that nurses must have a clear criminal background and must have completed an approved nursing program before taking the licensing exam.
So, what is the difference between LPN and LVN? Two states refer to their basic nurses as LVNs, California and Texas. The rest of the country refers to their basic nurse as a licensed practical nurse. Their jobs are similar as are their education requirements. No matter where you live, becoming either an LVN or LPN can lead to a rewarding career helping people and making a difference in people's lives and may only take a year to become a reality.