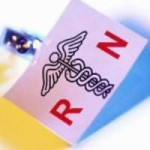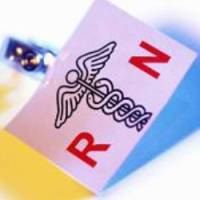 Switching from a LPN to RN programs is a major career and life changing decision. Both positions have major responsibilities in the hospital setting and both offer job credibility and status.
This website is a resource both for nurses seeking online LPN to RN transition programs to upgrade, "What is my best choice of program or institution to enroll in?"
And… this site is for institutions, nursing schools, universities, and online lpn to rn programs to inform prospective student about the benefits of programs offered through their specific programs.
Schools, online programs and other institutions offering new lpn to rn programs are invited to visit our listing and resource service by clicking on the banner ad in the side bar.
There are numerous reasons why LPNs may consider a career change to become RNs by enrolling in transition programs.
One of the main reasons s that registered nurses earn better pay than LPNs is mainly because RNs have a longer and more comprehensive educational program compared to LPNs. RNs also have greater responsibilities in terms of caring for patients and administrative/leadership duties. Besides the salary issue, RNs have better positions in the work setting. Also, some states do not hire (Licensed Practical Nurse) LPN graduates, which could serve as a problem depending on where you wish to live and work.
In terms of the salary, registered nurses receive an average annual salary of about $60,000 – $70,000 (of course, depending on the state or province where you work) while LPNs often only receive half of this.
This is often the key reason for the LPN to RN programs advancement.
This salary difference is because RNs have a longer time in school; around a 2-4 year time frame while LPNs often only require a training program of around 8 months. Since RNs do receive more in depth education they will also receive more specialized training compared to LPNs. This provides for great flexibility in career paths. The "on the job" responsibilities of RNs are of greater significance. LPNs often perform the more basic tasks and 'grunt work" in patient care. A few examples:
Monitoring stable patient's health condition, bedside nursing
Care of patients bodily functions
Some administration of medications, oral or injected
Caring for charts and records
Bathing and cleaning patients
Making and changing bedding and facilities for patients
These are a few of the general responsibilities of LPNs in the hospital. While LPNs are often limited to care of stable patients in the hospital, RNs are equipped to care for patients that have more critical conditions, they are able to do the following tasks: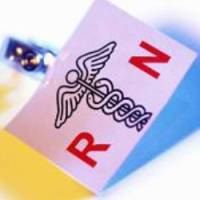 Assessment and documentation of patient's health condition
Procedures that require more skills such as tracheostomy care, colostomy care and other complicated actions
Health teaching of certain diseases to patients
IV route medications and IV insertion
Collaborate with other health care professionals
Surgical nursing
Emergency and critical care nursing
Management and administration of LPNs and Certified Nursing Assistants (CNAs)
These are some of the general responsibilities of RNs in the hospital setting. The more complicated the skill, the more likely it will be RN who takes care of the job. If you are seeking a higher level of responsibility, an advance in LPN to RN program is something to consider. The LPN is under the supervision of the RN and Physician, and limited therefore to the lower tasks on the totem pole.
Changing from LPN to RN programs is a personal choice for each individual. There are certain advantages and disadvantages to think about because making the advance to an RN program. Many people consider advancing their career position in the hospital because the advantages outweigh the disadvantages. The salary is higher, the training is more in-depth and also the RN certification is recognized in every state unlike LPN programs which are still not recognized in some states. Something to think about, "with more power comes greater responsibility." Becoming an RN offers wonderful career advancement but also entails much greater responsibility and authority.  Hopefully it will provide more sense of satisfaction in one's accomplishments. This is a decision that requires in depth personal analysis and consideration!