What Is A Nurse Practitioner? Education & Career Opportunities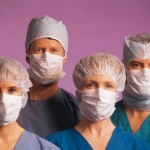 I many areas of the US, Canada and other countries there is a critical shortage of medical doctors.  And in many cases, doctors want to practice in the best clinic and hospitals in the major and recognized centers of excellence for medicine.
This often leave a void of medical expertise in smaller towns, rural areas and even remote locations around the world.  In some jurisdictions the "Nurse Practitioner" is helping to fill this void.
The definition of exactly "what is a nurse practitioner?" can vary widely from state to state and country to country as this is a relatively new discipline. Each state has its own requirements and licensing procedures. However, there are some general aspects of becoming nurse practitioners that are the same no matter where the NP lives or works.
All states require that before studying to become a nurse practitioner, the applicant already be a registered nurse. This requirement is to ensure that the applicant has the background and knowledge to be successful in the nurse practitioner programs. The programs are advanced degree programs (master's and doctoral degrees) which allow a registered nurse to acquire advanced knowledge, decision making abilities, and clinical experience to become a specialist in the field they choose.
The prospective NP generally focuses on a specialty area such as women's health, family practice, pediatrics, acute care, adult care, and the like. This specialized training allows the NP to access advanced education in an area which they find appealing and that can lead to the type of medical practice they with to become part of.  In some areas the nurse practitioner is the practice in areas to where physicians can not be attracted.
Nurse practitioner job opportunities
The question, "What is a nurse practitioner?", can also be answered by the range of jobs they perform. NPs may treat both physical and mental conditions. They evaluate medical records and thorough patient histories, do physical exams, order and interpret diagnostic tests and exams, and treat the conditions of their patients. In some locales they are also able to prescribe medications which other nurses cannot do.
Nurse practitioner jobs range widely depending on the specialization and area of the country where the NP works. Although nurse practitioners are sometimes found in large hospital settings, the majority of them work in private practice situations. Some states allow the NP to work unsupervised, while others require the NP to have a supervising physician with whom they work.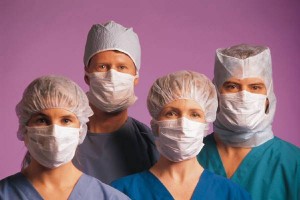 Many job opportunities for nurse practitioners are found in rural areas where there has historically been a shortage of doctors. In these areas nurse practitioners fill an important role in their communities because in many more remote areas it may be many miles to reach a doctor, hospital or clinic.
With the nurse practitioner degree, those who choose to work in these under-served areas may be the most advanced medical care available except for regional hospitals that may be many miles away.
Nurse practitioner jobs include everything from working as the main healthcare provider in small rural clinics, to working as partners in hospital in specialized programs in oncology or hematology. The opportunities for NPs continue to increase as their value is recognized by communities where finding a doctor may be difficult.
So, what specifically  is a nurse practitioner?  A nurse practitioner is an advanced nurse with aspecialized degree which allows her or him to perform more advanced diagnostics and treatment of patients. They can work independently in some states, while in others they work in conjunction with a doctor. For parts of the country suffering from a shortage of doctors, the nurse practitioner provides an important service that benefits their entire community. Becoming a nurse practitioner requires advanced education beyond the registered nurse certification, but there is a growing demand for this service in many communities.