Enthusiasm Grows for Nursing Transition Programs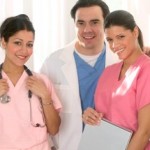 Accelerated Licensed Practical Nurse to Registered Nurse transition programs have seen a spike in popularity today because of the high demand for Registered Nurses all over the world. During the next 10 to 20 years there will be a continued growth because of the retirement of the baby boomer. Healthcare facilities will need more nurses to care for the aging population. For many registered nurses this means a much greater opportunity and for LPN/LVNs a boost in motivation and greater opportunity to shift to an ungraded program.
Since nursing is one of the careers today that has reached a heightened popularity in different countries all over the world, there are an increasing number of people taking interest in these medical courses.  If the responsibilities of becoming a doctor are beyond your interest and the responsibilities of a Licensed Practical Nurse isn't satisfying enough, then being a registered nurse may be a good career choice for you. This website/article is a resource for nurses seeking online nursing transition programs to climb their career ladder.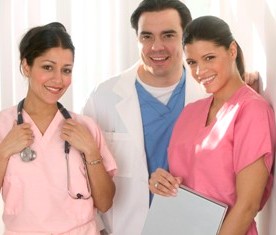 Many people who already have a nursing certificate as a licensed practical nurse have been looking at the possibilities of advancing to RN status for a number of reasons that may benefit them.
One of the primary motivations for the shift up the career ladder is the increase in compensation that registered nurses receive. Annual salary can range from $45,000 to $70,000 depending on their years of experience and the country/state where they intend to practice.  Licensed practical nurses may only make about half of this salary and this is a significant factor for many nurses.
Registered Nurses also have a more satisfying and in-depth educational and training programs.  These provide  a deeper understanding and wider range of skills compared to the experience of lower level nursing careers.
A comparison of the scope of skills between these two functions in the workplace are illustrated in the chart below: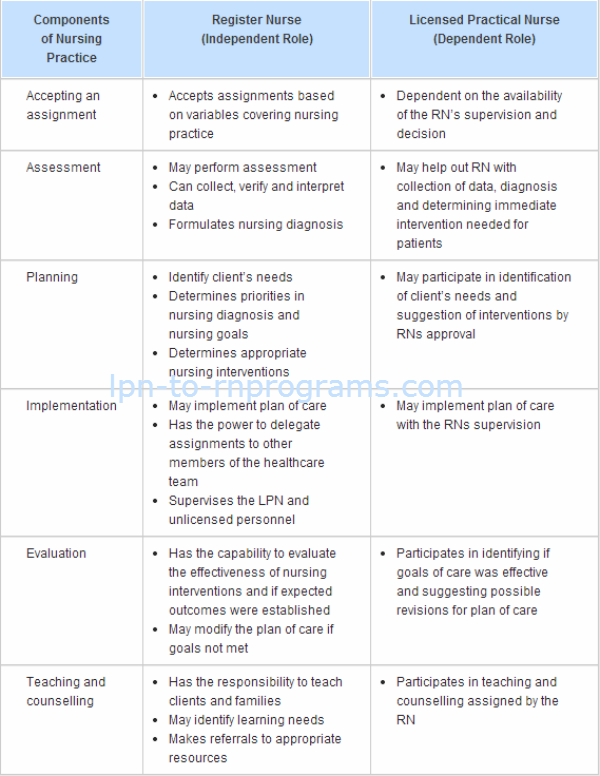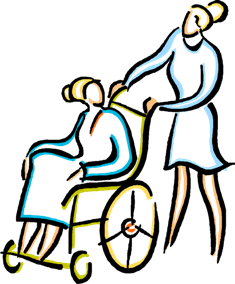 As you can see in the chart above, Registered Nurses have greater responsibilities in comparison to Licensed Practical Nurses in terms of patient care and with administrative and leadership roles. Besides the scope of practice and higher compensation, RNs also have better positions in the work setting as also seen in the chart. Another issue that LPNs have to face is some states don't recognize their diplomas. This can be a problem depending on the location that you plan to work as an. While RNs are able to work in any state as long as they pass their National Council Licensure Examination (NCLEX-RN) in their preferred state of practice.
The educational leap of licensed practical nurse bridge programs can be very straightforward and achievable. Reading and studying in advance about the transition information and the benefits and challenges you may experience is vital in climbing the career ladder.  You can carefully budget your money and will be very well prepared when you finally decide. Once you have decided in enrolling in one of these transition programs, there are still many questions to consider:
Would you prefer an online program or a college?
What are the expenses that you will need to make and how much is the tuition fee of the educational program?
Are you eligible for student loans and scholarships?
Can you work while going to school?
What are the States that offer these programs and  transition opportunities?
Do you have to work for a certain length of time before bridging to an upgrade program?
How long will it take to study for a bridge program if you already have an LPN diploma?
*Make sure to consider these questions so you are well prepared before entering in a program so you can save yourself time and money.
The most fundamental question that you must ask yourself before making this switch is; Does becoming a registered nurse feel like the right career choice for me?  It is important to consider the increase in responsibilities that come with this choice. Are your reasons for the transition in nursing careers realistic and attainable? Are you are emotionally and physically prepared for the shift and with greater responsibilities comes greater challenges? If you have a friend or relative that is a registered nurse you can consider asking them about their thoughts about their job and try to put yourself in their position.
Nursing is academically a demanding field of study and should not be taken lightly. To be sure that you don't hit a roadblock, make sure you understand precisely what each classification of nurse usually does in the work place. Try going to a nearby hospital or clinic and observe how the medical environment works and try to determine if you can handle that kind of work physically and emotionally. Spend some time and experience it first hand.Only after a great deal of soul searching, asking yourself the right questions and considering all the terms and conditions, should you then say "YES" to the career shift.
There are many colleges and online education programs that offer these programs. With the many choices available, you will also need to gather information about what schools might be your best choices. Once you have decided on a school or program, you need to establish the necessary requirements for enrolling in the chosen program. Once you complete the transition program training, all graduates must take and pass a mandatory standardized test called the NCLEX-RN (as mentioned above). This examination is intended to determine the person's eligibility to earn the top license. It tests your current medical knowledge and nursing competencies. Once you pass this examination, you can then start their career as a registered nurse.
If it is right for you, consider a transition from licensed practical nurse to registered nursing and find a brighter future for yourself!