What You Need to Know About Nursing Profession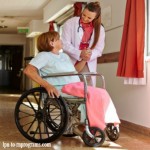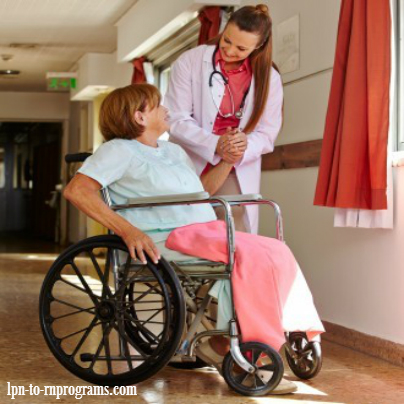 People from different parts of the world have different perspective about nursing profession. Some consider nursing as a dirty job. However, some also consider this as an act of charity and compassion and a good source of income. Despite the ever changing society we are in, we cannot deny that many people still choose to become nurses due to financial reasons.
1. Nursing is considered as a high-paying job. In fact, according to the Bureau of Labor Statistics, nurses earned $62,540 in 2008. If they acquire specialization, they can earn as much as $100,000 annually. Moreover, salary also varies from one region to another. For example, in Los Angeles, the average salary of nurses in this city is $36 per hour. In San Francisco, they earn an average of $34 per hour.
2. Stable career and recession-proof profession. In addition to this, nursing is also considered as a stable career and a recession-proof profession due to man's constant need for healthcare services. With this, the need for nurses also continues to rise. The Health Resources and Services Administration predicted that by the year 2020, there will be a need for 800,000 nurses.
3. Compassion. Aside from financial and job security reasons, people also decide to become nurses due to their compassion and the satisfaction this profession may bring. Nursing does not merely address the physiological needs of the patient but also their social and spiritual needs. Hence, some nurses continue with their profession because they want to touch the hearts of their patients and make a change in other people's lives. In connection to this, the message conveyed by the cliché "When you're a nurse you know that every day you will touch a life or a life will touch yours.", can also be one of the many reasons why people choose this profession. Our experience in the hospital does not only revolve around catering to the needs of those people who have the capacity to pay their hospital bills. Instead, we often encounter people from different walks of life especially the poor who needs our help the most.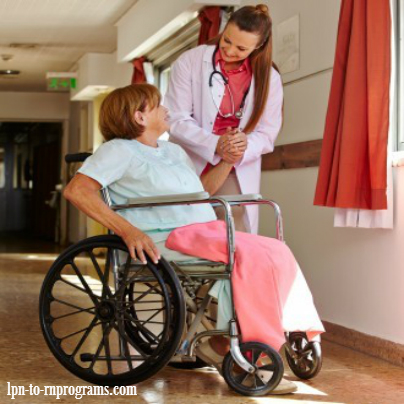 4. Job satisfaction and sense of fulfillment. As we help other people through their suffering, nurses feel a great deal of satisfaction as they are greeted with a smile despite all the pain. Through our experience in the hospital, we are also given the opportunity to know the reality. Aside from this, nurses also gain confidence and a boost in their morale as they receive a simple "thank you" from their patients. This may seem very simple for other people, but for nurses, these make them forget the stress and exhaustion from work. Without these expressions of gratitude and appreciation, nurses may possibly feel burned-out and experience caregiver role strain. Hence, this can lead to inefficient nursing care.
5. Career advancement. People also choose to become nurses because they seek for career advancement, professional growth and diverse career opportunities. Nurses are free to decide whether they want to work as a staff nurse in a hospital institution or to be a professor in a university (clinical instructor). If a nurse decides to work in a hospital, he may choose to specialize in various fields including anesthesiology, orthopedics, geriatrics and perioperative nursing. On the other hand, there are some qualifications to be met such as a master's degree before they become instructors.
6. Diverse career opportunities. Nursing also offers various opportunities such as travel options for those who prefer to work in cruise ships or airlines. They may also choose to get into other fields such as military and forensic nursing.
Military nurses

basically do the following responsibilities: set-up triage in war zones, treat soldiers and help patients all over the world. This job is characterized as fast-paced, multifaceted and patient-facing.

Forensic nursing

helps investigate crimes such as sexual abuse and physical assault and accidental death. Forensic nurses are trained to collect medical evidence and help interpret whether there is foul play. They also act as a medical witness to testify in court. Forensic nurses also do the following responsibilities: take blood and tissue samples, examine the wound and provide support and encouragement among the victims (Johnson and Johnson: The Campaign for Nursing's Future).
7. Flexibility of schedule. Some institutions also give a flexible schedule for the staff nurses. They are given the chance to work in different shifts (morning or night shift). Regardless of their schedule, nurses consider their job as fast-paced and exciting because with the busy workplace, they forget about the time. They just noticed that at the end of the day, they were able to have a fulfilling experience as they care for their patients.
Above all, there is more to it in nursing that makes people decide to choose this profession. It is not merely following the physician's order. It is not just about cleaning the patient up and administering medications to manage pain. It is not a matter of earning profit from a hard work. Instead, nursing is about pouring our heart in providing care to our patients until their last breath. Through this, we were able to leave a mark on the hearts of our patients and their relatives. Most importantly, we should keep in mind that these patients may not remember our name but the feeling of how they are taken cared of will remain in their hearts forever.