Ready For Online Nurse Practitioner Programs?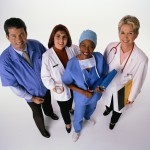 If you are a licensed practical nurse or registered nurse ready to move on to area of nursing that will give you more responsibility and autonomy in the practice of nursing, you may be considering enrolling in one of the many nurse practitioner programs online.
To become a nurse practitioner, you need to complete graduate-level education, obtaining either a Master's degree or a Doctoral degree. This additional education with its extensive training will prepare you for a radically expanded scope of practice over that of a traditional registered nurse.
Depending on what level of nursing you are starting from, the continuing education, whether offline or through one of the online nurse practitioner programs, could take you years to achieve. Currently, most states recognize the Master's degree as the qualifying level of nursing education for nurse practitioners. However, the American Association of Colleges of Nursing is proposing that the minimum requirement be a doctoral degree by the year 2015. Still, the reward at the end may be worth all of your hard work and effort.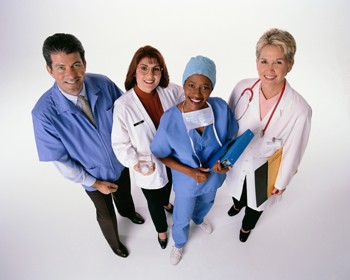 As an advance practice registered nurse (APRN), you can serve as your patient's primary health care provider. You can treat both mental and physical conditions. You will be taking comprehensive histories, completing physical exams and ordering, then interpreting lab and radiologic tests.
Though you will be working under the supervision of a medical doctor, as an APRN, you will also diagnose and treat your patients. This includes ordering medications. You will be well-qualified for this position upon completion of one of the online nurse practitioner online programs.
In order to become certified or licensed to practice, you need to hold national board certification in a specialty, such as family practice, pediatrics, women's health, acute care, adult practice, etc. Your licensing or certification will be through your state's Board of Nursing.
If you are considering this career, you may be happy to know that, similar to the online LPN to RN programs, you can easily enroll in one of the online nurse practitioner programs. This will give you the same great flexibility, convenience and possibly cost-savings you find in the other online programs.